Nieuws
"A Tale of Four Cities and Two Statesmen" (event in the series " The 'Greek Case' in the Council of Europe ")
(Photo: Ge van de Werff/ANP)
The Netherlands Institute at Athens is happy to announce a double bill of lectures "A Tale of Four Cities and Two Statesmen: Max van der Stoel, Joseph Luns and Dutch Policies towards the 1967-1974 Greek Junta" by Anet Bleich and Albert Kersten.
The event will take place on Wednesday 19 June (7:00 p.m.), at the auditorium of the Danish Institute at Athens (Herefondos 14A, Plaka).

The story of how the emblematic Dutch politicians Max van der Stoel and Joseph Luns shaped Dutch policies towards the Greek military dictatorship in The Hague, Athens, Strasburg and Brussels will be at the heart of this double bill of lectures (in English) by the two biographers of both statesmen.
First speaker of the evening will be the historian and journalist Anet Bleich, whose biography on Max van der Stoel was published last year. The title of her presentation is "Max van der Stoel, an Unglamorous Champion for Democracy in Greece and Europe".
After Anet Bleich the floor is for the historian Albert Kersten, who wrote Joseph Luns' biography in 2010. His presentation is entitled: "The Other Dutchman: Joseph Luns and his Policies as Foreign Minister and Nato Secretary-General".
At the end of the evening, there will be time for questions and discussion.
PLEASE NOTE: The event will take place at the auditorium of the Danish Institute at Athens (Herefondos 14A, Plaka).

This event is the second in a series hosted by the Netherlands Institute, the Danish Institute, the Swedish Institute and the Norwegian Institute at Athens in the context of the conference The 'Greek Case' in the Council of Europe: A Game Changer for International Law and Human Rights? (Athens, 12–14 December 2019).
Perceived as a prequel to the conference that commemorates the 50th anniversary of Greece's withdrawal from the Council of Europe, the lectures engage with the broader issues involved, concerning human rights, European institutions and international law in the past and contemporary times. They will feature leading scholars, journalists, writers and human rights practitioners, among others. All lectures will take place at the Danish Institute at Athens from April to November 2019.
Conference program: Middle- and Late Helladic Laconia 'Competing Principalities?'
Dutch archaeologists have been working in Laconia for a long time, from the Laconia Survey in the 1980's and the Geraki project to the activities of Sofia Voutsaki and Corien Wiersma at Agios Vasilios. In 2010, Mieke Prent organized a NIA conference on 'Early Helladic Laconia', an important contribution in this field, published as Pharos XVIII.1 (2011-2012).
Almost ten years later, on 12-13 april 2019, a conference will be held on the political and social organisation and development of Middle- and Late Helladic Laconia, 'Competing Principalities?'. It is an early career scholar conference, initiated by Corien Wiersma, co-organized by Maria Tsouli and Aphrodite Maltezou of the Ephorate of Antiquities of Laconia.
Click here for the full program of the conference.

The conference will take place at the premisses of the NIA. A limited number of seats is available.
For conference registrations or questions Dit e-mailadres wordt beveiligd tegen spambots. JavaScript dient ingeschakeld te zijn om het te bekijken.
Dit e-mailadres wordt beveiligd tegen spambots. JavaScript dient ingeschakeld te zijn om het te bekijken.
'Ethics East and West' (Lecture Series: "Ethics across borders")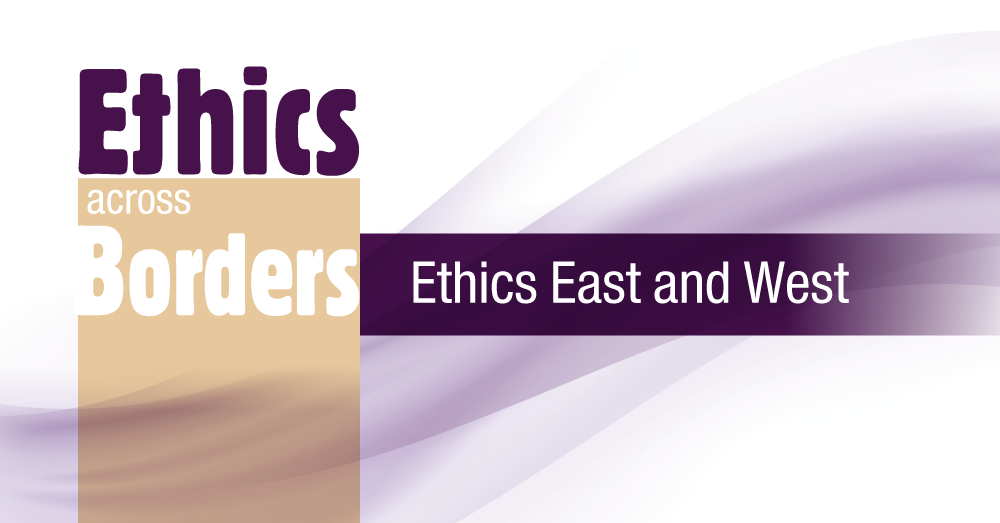 We are pleased to announce the new lecture series of the NIA 'Ethics across borders'. The series is a collaboration between the NIA and Spyridon Tegos, Assistant Professor at the department of Philosophical and Social Studies of the University of Crete.
With the series we aim to examine the interpretation of moral values beyond geographic, political or scientific boundaries and to contribute to the development of a Dutch-Greek academic network.

The NIA and Dr Spyridon Tegos are delighted to invite you to the second session of the series 'Ethics across borders' during which Prof. dr Bert van den Brink (UU) and Dr Georgios Steiris (EKPA) will talk on 'Ethics East and West".
The session will take place on Friday, 29 March 2019 at 19.00 at the premises of the NIA.
More information can be found in the invitation and the abstracts of the session.
Kalender
Audio Visual Methods in Archaeology and Heritage Studies (6-13 October)
The Netherlands Institute at Athens in collaboration with the Faculty of Archaeology of Leiden University, the International Institute of Social Studies of Erasmus University Rotterdam and the Centre for Global Heritage and Development of Leiden University organizes this intensive one-week course in Athens for last years-BA, Master and PhD students in archaeology and heritage studies. A number of scholarships will be available for accepted students.
No doubt, audio visual applications are nowadays broadly used in heritage - and mueseum studies, fostering the communication between researchers and visitors and the promotion of heritage sites and museum collections. Furthermore, as digital media become increasingly affordable and accessible, visual representation is expanding across several dimensions in archaeology, becoming a prominent tool of analysis within the discipline. By discussing the available methodological tools and reflecting critically on their application within urban or rural contexts, we are focussing on how such tools can be incorporated into our research. Students will be learning how to make use of audio-visual methods in one of the most interesting urban landscapes of Europe, in order to produce multimedia works, like short-clip films, featuring alternative archaeological narratives.
All teaching will be in English

Click here for information and application (deadline: 26 August!).
Summer School: 6-20 July 2019 Early Byzantine City of Gortyn, Crete
This summer (July 2019) Archaeology students from Dutch Universities will be able to participate in post-excavation work at Gortyn on the island of Crete. Since 2002, fieldwork has been carried out here by the University of Siena and the Italian Institute at Athens, supervised by Prof. dr. Enrico Zanini. The focus is on the so-called 'Byzantine District' within the ancient city. The project has produced large amounts of excavated material dating from ca. the 4th until the 9th centuries AD. Our team will start processing the finds from this excavation, under the supervision of Prof. dr. Joanita Vroom (Leiden University). This study will mainly investigate Early Byzantine ceramics. Students will learn how to document and interpret Byzantine material culture. Furthermore, fieldtrips, museum excursions, presentations and lectures on related topics are planned.
The Summer School is suitable for BA as well as (R)MA students of Archaeology. The internship is two weeks (workdays from 6 till 20 July) and is equal to 5 ECTs. Maximum 6 students are able to participate. For any additional information please contact Dit e-mailadres wordt beveiligd tegen spambots. JavaScript dient ingeschakeld te zijn om het te bekijken..
More Information - Application Form

Applications can be send to the Dit e-mailadres wordt beveiligd tegen spambots. JavaScript dient ingeschakeld te zijn om het te bekijken..
The deadline for application is 15 May 2019.



Cursus Retorica in Athene 2019
In samenwerking met Stichting Landmerk organiseert het Nederlands Instituut Athene van 20-28 mei 2019 opnieuw een cursus over filosofie, retorica en politieke geschiedenis. Een week lang zullen de deelnemers worden ondergedompeld in klassieke teksten, spreekoefeningen doen op prachtige locaties in Athene en nadenken over de grote vragen die ooit al gesteld zijn door Aristoteles, Thucydides en Plato.
Het doel van deze cursus is een intensieve kennismaking met enkele geschriften van klassieke schrijvers zoals de Gorgias van Aristoteles en De Peloponnesische oorlog van Thucydides. Studenten worden uitgedaagd om beter te leren lezen, te reflecteren op belangrijke filosofische vraagstukken en te spreken als een ware Griekse redenaar.
Deze cursus is geschikt voor gemotiveerde BA/MA studenten van UvA, VU, UL, UU, RUN en RUG die graag nadenken over grote vragen uit de politiek, recht, filosofie, retorica en geschiedenis.
Meer informatie - Aanmeldingsformulier